"ERI helped us to gain a deep understanding of our target's wants, needs, motivations, fears, and values. Armed with that knowledge, we were able to create overall design themes that tied directly to our consumers' emotional and functional needs for a new family vehicle…ERI helped our team become passionate advocates for our consumer, and that passion was reflected in every pen stroke and new engineering feature that we created for our new-to-the-world vehicle."
-Product planner at an auto manufacturer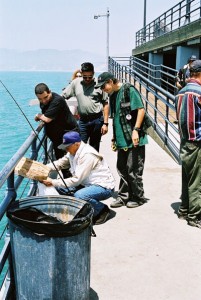 We introduce companies to their consumers in a whole new way. Our research and the stories we take from the field allow product design and marketing platforms to be based on the needs and desires of real people. We help pharmaceutical companies learn about the daily impact of illness. We help consumer product companies learn how their products fit into their consumers' routines.  We learn how people prepare their food, how they make big purchases, how they keep their homes clean and safe, and how they plan for their futures.
Our work doesn't end with telling consumer stories. Over the years, we've developed a tried and true method of making sure what we do is actionable and has an excessive return on investment.  One of our clients said that hiring us would be "some of the smartest money you'll spend." We love that—our primary responsibility is making our research unarguably worthwhile, and you can learn about some of the ways we do this in our section on deliverables.
The first step is walking away from the field with a deep, deep understanding of our research topic. So as we enter the reporting phase of the research, we become an unbounded resource, a great go-between, between you and your consumer. We then pass along the torch through stories, videos, and page after page of insights, and by the end of it all, you'll know them like a best friend too. You'll know them so well their friends might start calling you up wondering what to get them for their birthdays.
Fill out the form below to see some of our work in action. We'll e-mail you a PDF file of case studies that illustrate a few of the projects we've done in the past.