Obviously we're fans of ethnography.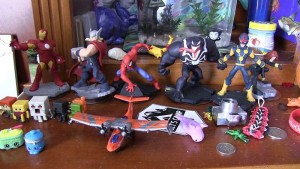 Whether we're explaining the methodology to our clients or leading workshops on ethnographic techniques, we're always spreading the word. In fact, teaching ethnography has evolved into a larger mission of the company and part of this mission includes hosting workshops and trainings on best practices in ethnographic methods. These trainings are great for anyone interested in getting to know their customer on a deeper level, whether you're a patron of market research and want to integrate ethnographic methods into a larger research strategy or if you're a market research practitioner interested in how ethnography may help you rethink how you approach interviews, observation, and analysis.
The trainings themselves focus on ethnographic research techniques and an ethnographic approach to understanding. They are full of fun exercises, interesting stories from the field, and tutorials you can integrate into your work right away. They are comprehensive sessions, an A-to-Z of ethnographic research, including discussions of design and sampling, observation techniques, interviewing tips, and best practices around data analysis and reporting. Fill out the form below if you'd like to learn more!